Lecture 14: Upper bounds on combinatorially distinct general gluings, bounded sharpness, dynamic-programming algorithm for enumerating gluings; Latin cross and square case studies; teabag problem.
See David Eppstein's teabag page and Andrew Kepert's teabag page.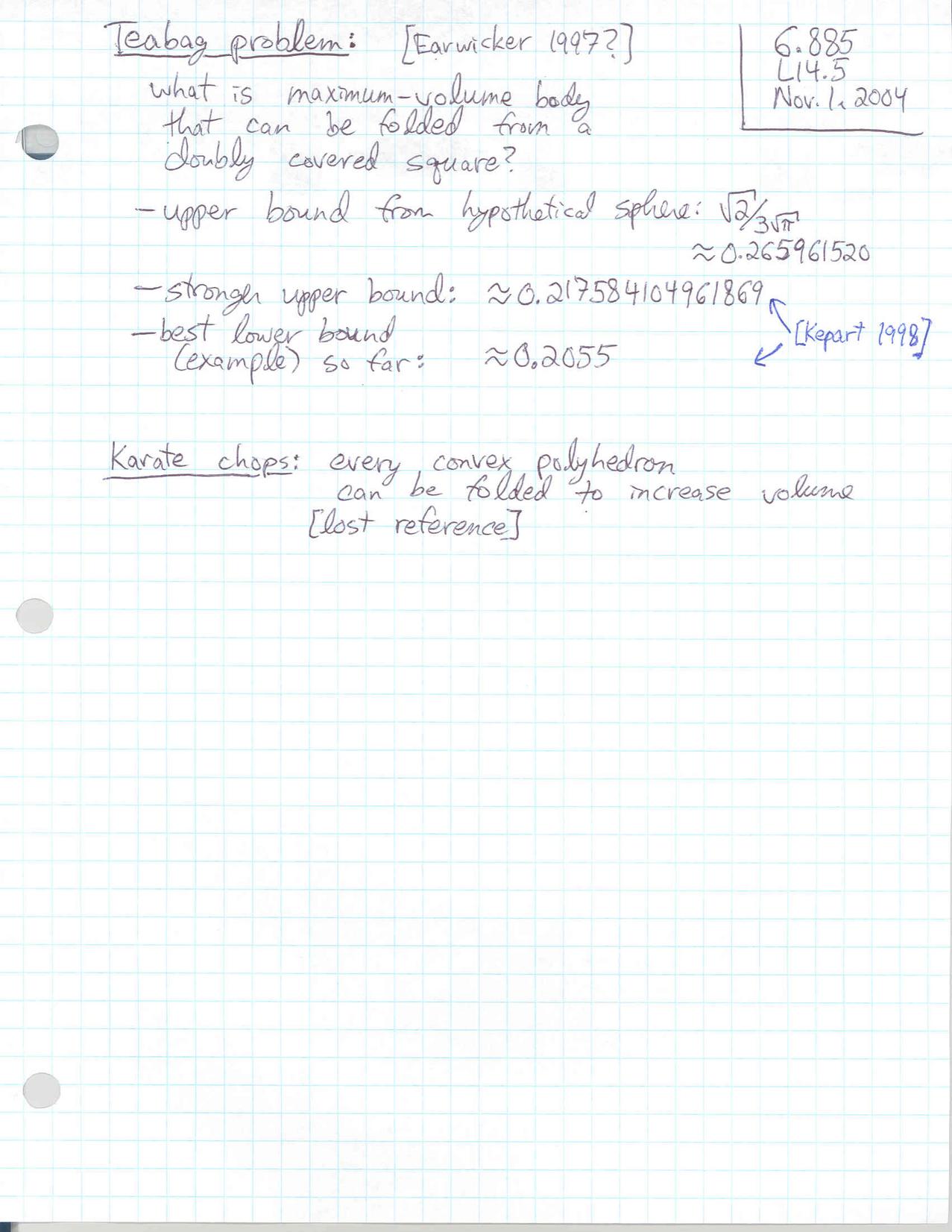 These are rough, personal lecture notes handwritten by Erik Demaine used during lecture. Their primary purpose is for reading/review by students of the class.