Lecture 18: Tree method of computational origami design
You can view the slides in PDF format that supplement this lecture, and the paper on which this lecture is based, which appeared in SoCG'96.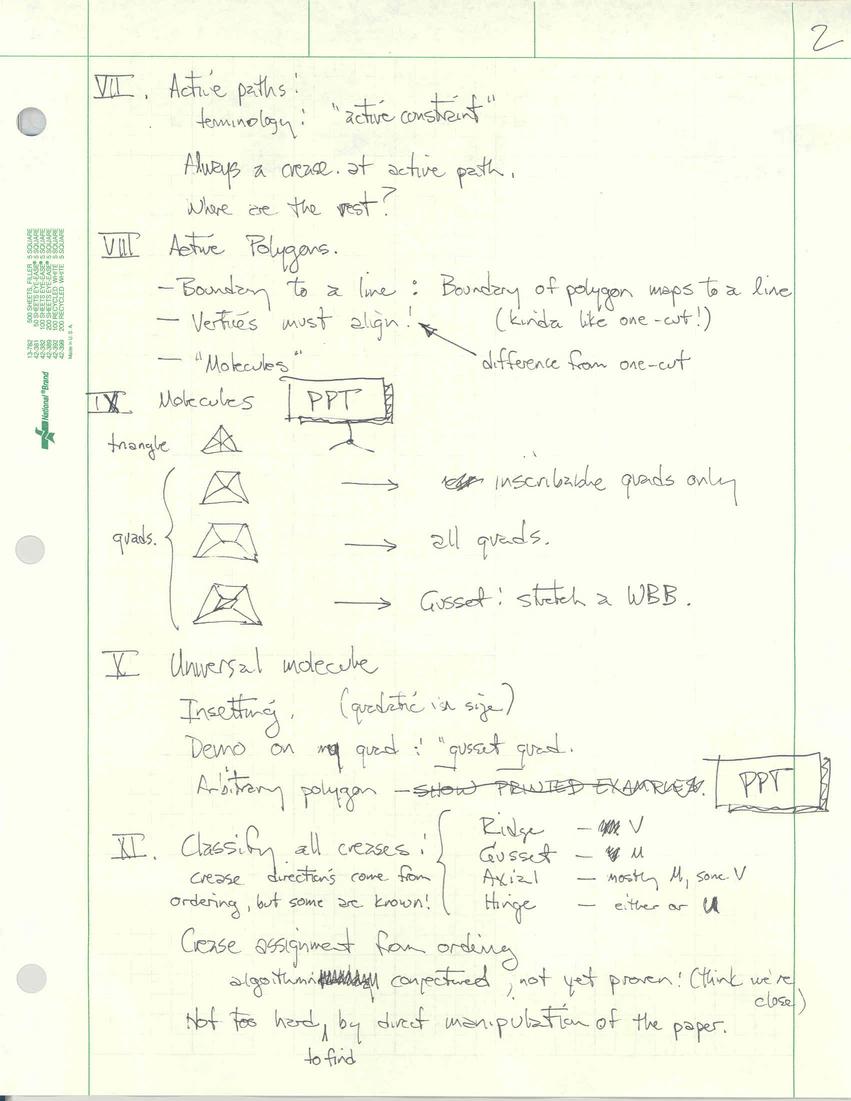 These are rough, personal lecture notes handwritten by Erik Demaine used during lecture. Their primary purpose is for reading/review by students of the class.